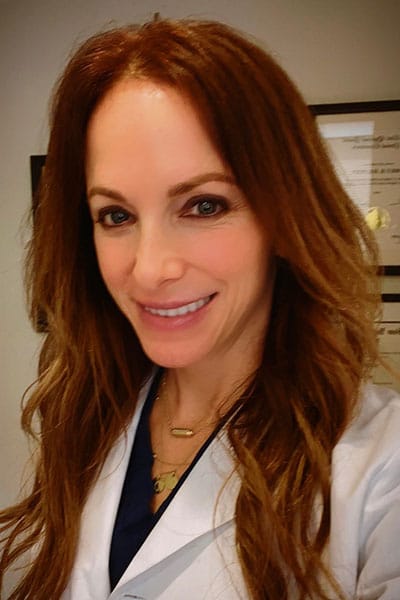 ---
Dr. Emily B. Halpern received her B.A. degree from Binghamton University in 1996.
She then attended New York University College of Dentistry and received her four year Doctor of Dental Surgery degree in 2000.
Following graduation, Dr. Halpern completed a one year residency in general dentistry at Long Island Jewish Medical Center, one of the most sought after residencies in the country. Throughout that year, her focus was clearly oral and maxillofacial surgery. In addition, Emily was a winner of The Long Island Jewish Schneider Children and Hillside Hospitals Annual Academic Competition, where she competed against the other residents of these hospitals. Dr. Halpern then completed 4 additional years at Long Island Jewish Medical Center and obtained her advanced degree in Oral and Maxillofacial Surgery. As chief resident, she taught oral surgery to the dental students and residents at the State University of Stony Brook Hospital, Northport Veterans Administration Hospital as well as at Long Island Jewish Medical Center. She placed special emphasis on dental implant surgery, however she is highly experienced in facial trauma, the treatment of dentofacial deformities, removal of cysts and tumors of the jaws, and removal of impacted and erupted teeth. Dr. Halpern has extensive experience using all the minimally invasive techniques available to our practice today.
---